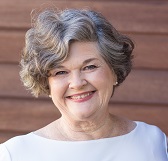 Alison Sue Adams LMT, RCST?
FL License
#MA9613

Treat
Lower Back Pain
"I shuffled in the first time at a 90?angle and walked out one hour later absolutely fine! And the treatment felt good. It didn't have to hurt!"
M. M.
North Palm Beach, FL


"Grounded in principal and theory, well versed in anatomy and physiology, ASA Pain Relief Therapies combines the best of east and west to bring relaxation, relief and body healing."
M. M.
Fayetteville, NY

Founder chanel replica founded the Chanel brand in Paris, France in 1913. replica gucci wide range of products, including clothing, jewelry and accessories, cosmetics, perfume, each product is famous, especially her hermes replica and replica bags . Chanel is a famous brand with more than 80 years of experience. Chanel fashion always has elegant, simple and exquisite style. She is good at breaking through the tradition. She successfully pushed the fake bags of "Five Flowers" to simple and comfortable in the 1940s. This is perhaps the earliest modern casual wear.
About Us
Staff
All full time clinic therapists are licensed to practice by the state of Florida. We are all Nationally Certified in Professional Massage and Bodywork and are fully insured.
Alison Sue Adams: LMT, RCST? (Fl Lic. MA9613) President, Director of Education, Instructor
Ms. Adams earned a Bachelor's of Applied Science degree in Computer Systems from Florida Atlantic University and worked for several years in the aerospace industry as a computer applications analyst. In 1986 Ms. Adams opened Yoga Fitness, a Yoga School in Palm Beach County, Florida. In 1992 she began a private massage practice with the same name. As the clinic evolved, a name change was inevitable. In 1998 Yoga Fitness became ASA Pain Relief Therapies, Inc.
Sue joined the Upledger Foundation Brain and Spinal cord Dysfunction Center in 1988, where she provided treatment for patients and instruction for their families and caregivers. She has completed advanced training in Upledger CranioSacral Therapy and Visceral Manipulation. Sue is certified in Biodynamic Craniosacral Therapy through Shea Education Group and is Nationally Certified in Professional Massage and Bodywork. She has completed Neuromuscular Massage Therapy (Paul St. John Method) class work and course work in Educational Kinesiology, Reflexology, and Trauma and Spinal Release. Sue has extensive experience working with infants, children, adults, and senior citizens.
Sue has been teaching anatomy, physiology, and muscle energy technique to massage therapy students since 1996.She is on the Advisory Board of Palm Beach Academy of Health and Beauty and is an adjunct instructor at Palm Beach Community College.