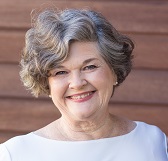 Alison Sue Adams LMT, RCST®
FL License
#MA9613


"Sue is focused and articulate, keeping it clear and simple!"
Dr. Sandra Bontemps,
Chiropractic Physician

"Sue is wonderfully knowledgeable and good communicator. I loved that she could say when she wasn't sure. the class had nothing to do with ego; it was all about helping us to learn more!"
Terry Martini,
Massage Therapy Student
About Your Instructor
Alison Sue Adams, LMT, RCST®
Sue is Nationally Certified in Therapeutic Massage and Bodywork and is a Registered Craniosacral Therapist. She is President and Director of Education of ASA Pain Relief Therapies, Inc. Since 1989 Sue has been successfully using Muscle Energy Technique, along with other modalities, to relieve pain.
How These Muscle Energy Classes Began
Sue took her first Muscle Energy class in 1989 and was "hooked" immediately. She was a student and assisted in teaching courses for several years. During that time she noticed that many practitioners needed more anatomy and hands-on time to be able to grasp the concepts and develop appropriate palpatory skills.
Sue noted that few practitioners had a working knowledge of biomechanical structure. They needed to learn a new language along with a new technique. With this knowledge, Sue developed a Muscle Energy Technique training program that works.
Muscle Energy Technique in Practice
Sue successfully uses Muscle Energy Technique and wants other bodywork professionals to learn. "It is my pleasure and privilege to be able to offer the opportunity to further your hands-on expertise by sharing my experience and training in Muscle Energy Technique with you."
Sue's background also includes a Bachelor's of Applied Science degree in Computer Systems from Florida Atlantic University and experience as a yoga school owner. From 1996 - 2002 she has taught anatomy and physiology in Florida.