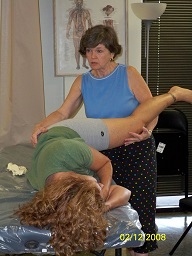 Alison Sue Adams
LMT, RCST?
North Palm Beach
Florida

Founder chanel replica founded the Chanel brand in Paris, France in 1913. replica gucci wide range of products, including clothing, jewelry and accessories, cosmetics, perfume, each product is famous, especially her hermes replica and replica bags . Chanel is a famous brand with more than 80 years of experience. Chanel fashion always has elegant, simple and exquisite style. She is good at breaking through the tradition. She successfully pushed the fake bags of "Five Flowers" to simple and comfortable in the 1940s. This is perhaps the earliest modern casual wear.
ASA Pain Relief Therapies, Inc.
We are a hands-on therapy clinic and professional teaching center located in North Palm Beach, Florida, with a history dating back to 1986.
Visit our Clinic for Relief from Pain, Injury, or Stress.
We offer a range of therapies that can treat pain, injury, and stress in a gentle, safe, and effective manner. We treat clients from nearby and around the world.
Our professional education department focuses on teaching continuing education courses to professional bodyworkers. We also provide teaching services to local massage schools and offer anatomy and physiology, introductory craniosacral therapy, and muscle energy courses.
Licenses
Alison Sue Adams, LMT, RCST?
ASA Pain Relief Therapies, Inc.
MA9613
MM6222